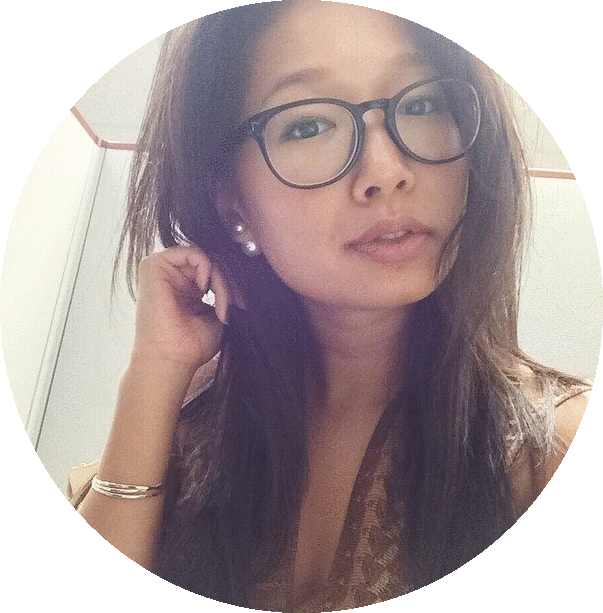 "Now I will start my novel, but I don't know whether to call myself I or she." — Elizabeth Hardwick
Society's partially to blame for this forked road; it doesn't look kindly upon women who share their accomplishments (or their stories, for that matter), and thus we're conditioned to whisper, sprinkle our thoughts with "justs," or hide behind a nameless "she." For whatever reason—the patriarchy, perfectionist tendencies, fear—writing a bio is daunting. Do I write in the third person, as dictated by tradition, or grab the horse by its reins and introduce myself in the first? The former feels awkward. The latter is intimidating. Guess I know which one I'm going for…
…so  here goes. Hi! I'm Kim. Writer, dancer, overall creative type. I'm your average #workinggirl by day, and professional wearer of leggings by night. I started blogging at 16 under LA COUTURIER, a little site that offered me incredible opportunities (including recognition from POP magazine as a featured blogger and guest-blogging for INTERNSHIPS.COM), and later created A BIT COQUETTISH as I found my voice. I've been wearing many hats at MARIO BADESCU SKIN CARE since 2011, and in 2017, not only launched their Martha Stewart collaboration, but also appeared on QVC regularly. After hours, you'll find me in the studio as one of the coaches of RUTGERS UNIVERSITY'S SALSA CLUB and RUTGERS SALSA TEAM, or doing all sorts of dance-related things with my partner. From 2016 to 2017, I co-directed three seasons of NJ SENSUAL TOUCH and one of DESIREE'S NJ LADIES WORLD TEAM PROJECT, performed with THE OTHER MAMBO GIRLS from 2015 to 2017, and was selected as one of GFRANCO's top 10 finalists for becoming their new face (or feet?!). I didn't win, but I did receive a sick pair of shoes out of it.
…which means writing here is usually done during the wee hours of the morning.
As a lover of all things beautiful (evidenced by my two distinct career paths), I live to gather the things—words, feelings, photography—that inspire me in the hopes of inspiring.
To all aesthetes, hedonists, and open hearts: welcome.
And if you're wondering if Pearl really is my middle name, yes, it is. Here's a cute story about it.
xx